group show
75 min
bilingual (en + fr)
director: Philippe Dumaine
dramaturgy: Marilou Craft
lights: Hugo Dalphond
technical manager: Nicola Dubois
live music: DRY SEC
(Mathieu Arsenault, Laurence Gauthier-Brown, Samuel Gougoux, Simon Provencher)
with:
Maude Arès, Antoine Beaudoin Gentes, Angie Cheng, Sarah Chouinard-Poirier, Danièle Simon

Youngnesse is an ensemble piece reflecting on the political energy of youth. Dance, theatre, music, performance and visual art come together in a series of tableaux about a generation galvanized by the transformative potential of collective action. What kind of future can we imagine, realistically? When we cannot decide whether to shout, protest, withdraw, or escape, the only defense mechanism left is the energy we have.
Youngnesse is youth torn between utopian idealism and nihilistic disillusionment. It's the despair and anger caused by the suppression of marginalized ideas, but also a celebration of innovation and invention that emerge from struggle. With a physical language that is mutable, intense, and unstable, bodies manifest utopian imaginings that dissipate as quickly as they are formed. Eschewing narrative for a performative mode, alternative hopes and dreams coalesce into an acerbic, vital, luminous riposte to an unbearably morbid status quo.
Previous versions and related performances
Youngnessession.02, performance, 8 min, Quartier général of Festival TransAmériques, 2017
+ more details
Youngnessession.01, performance, 30 min, Productions Recto-verso, 2016
+ more details
Youngnesse, first version of the group show, 43 min, OFFTA, Aux Écuries, 2016
+ more details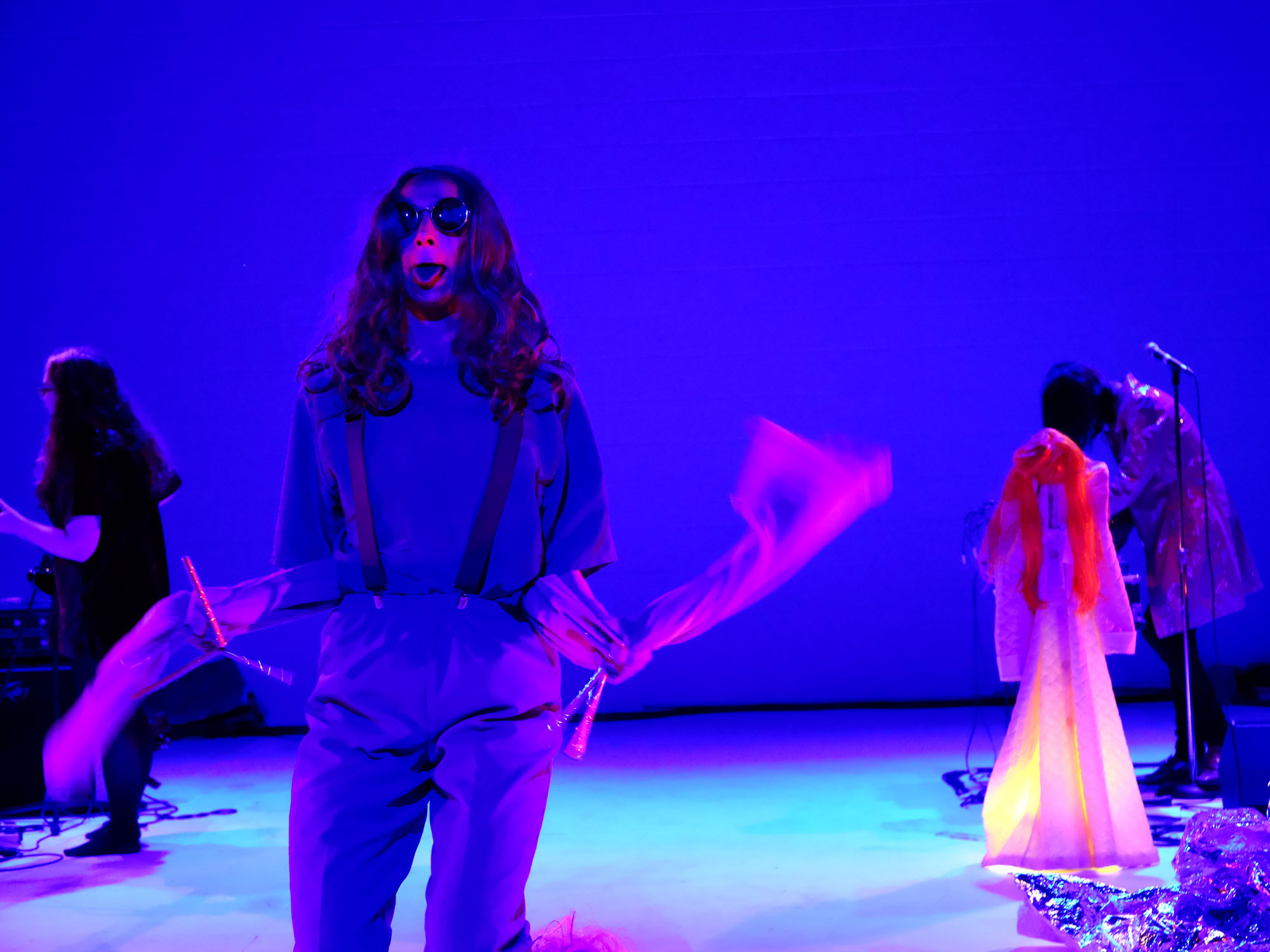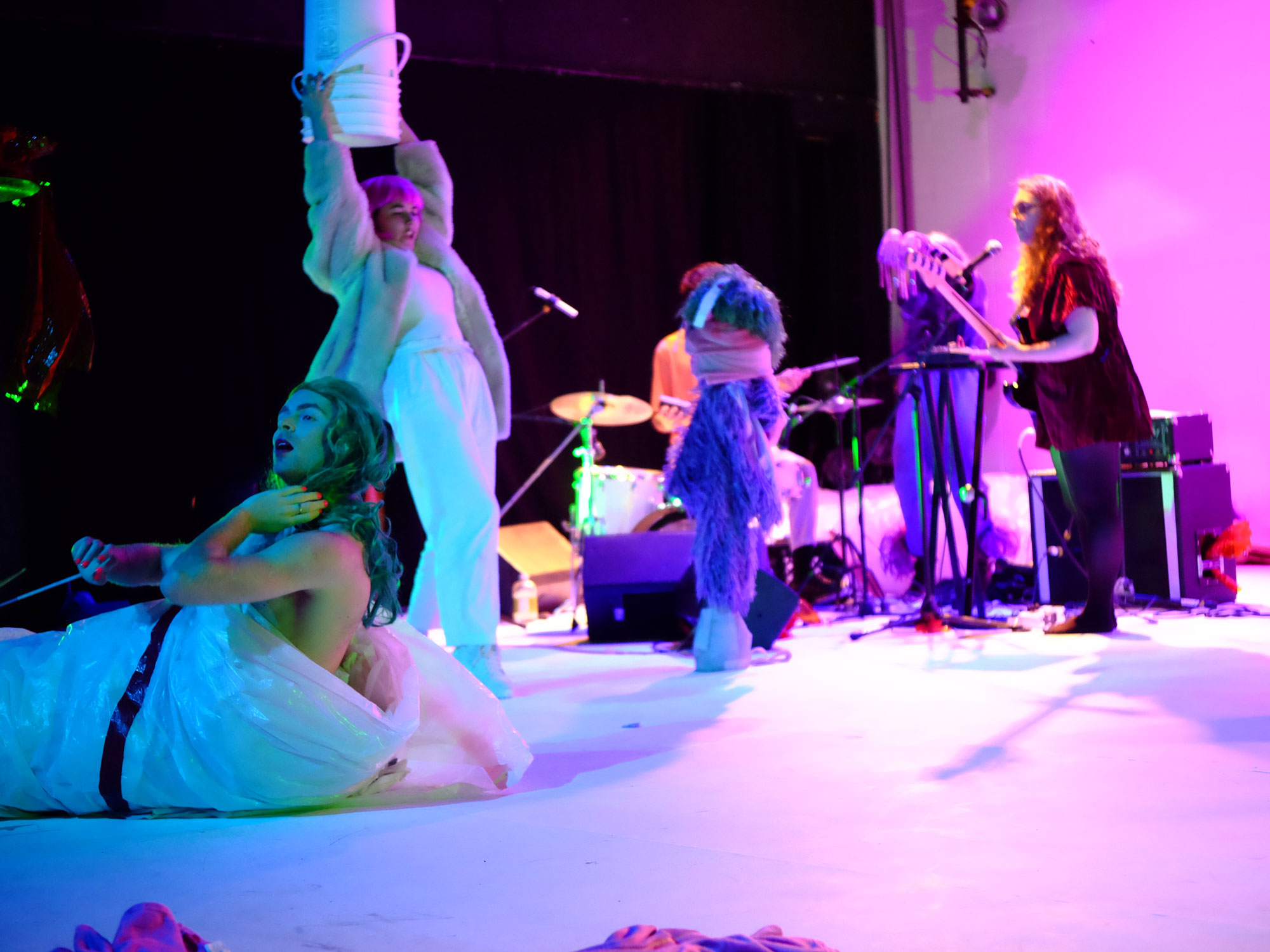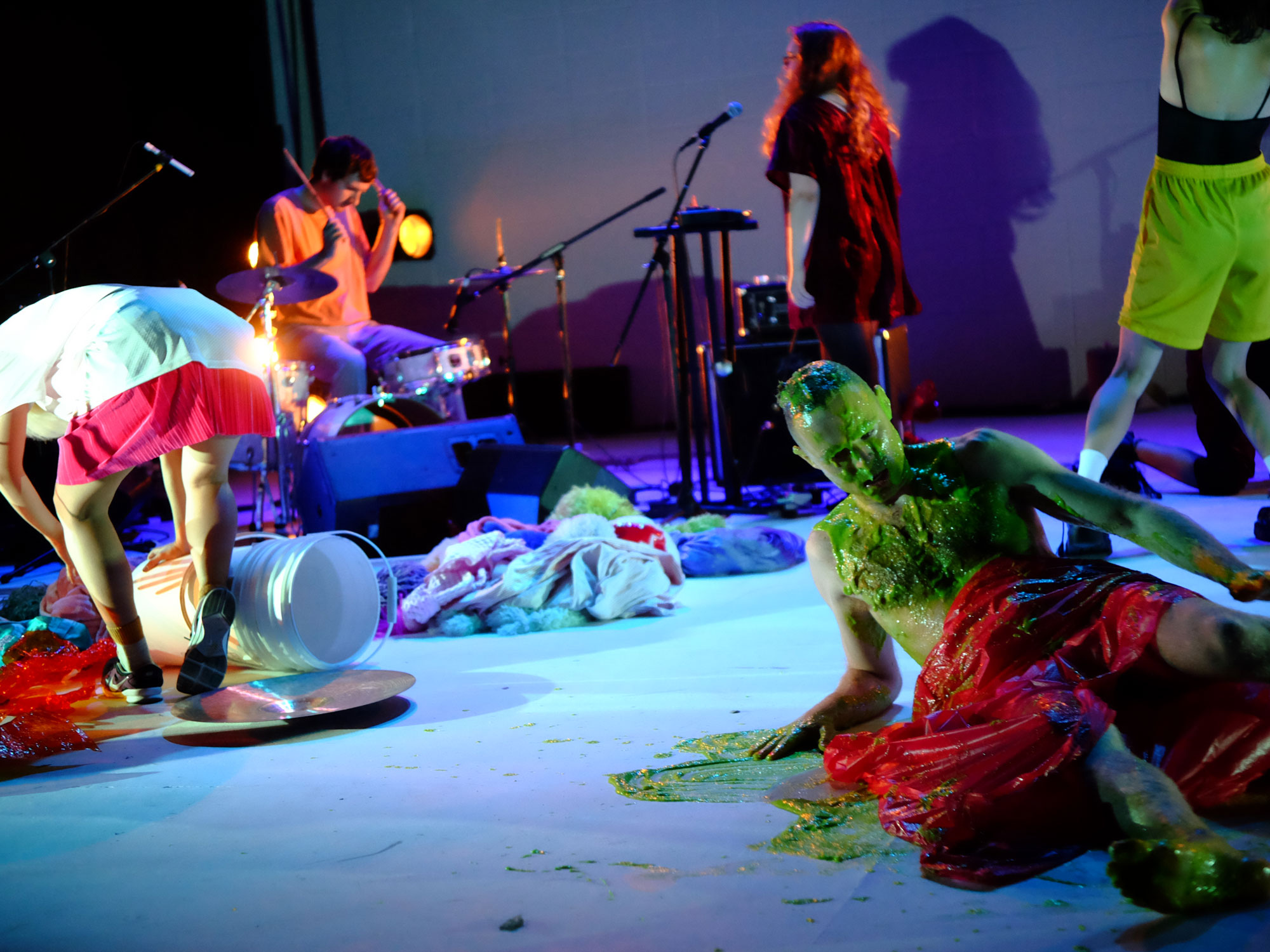 Produced by projets hybris, Youngnesse is an updated version of a 2016 show presented at Aux Écuries for OFFTA. It is supported by Conseil des arts et des lettres du Québec and Conseil des arts de Montréal. Creative residencies were held at Hexagram UQAM, La Chapelle, Espace Cercle carré and Carrefour culturel de Notre-Drame-des-Prairies.
projets hybris wishes to thank Thomas B. Champagne, Marie-Claude Garneau, Grégory-Yves Fénélon, Patrick R. Lacharité, Audrey Rochette and Pierre-Luc Simon for their involvement at different stages of the research on Youngnesse.
Mediation activities
TUESDAY, SEPTEMBER 25
Talkback with the artists after the show
Host: Marilyn Farley, responsible for audience development and mediation at La Chapelle

THURSDAY, SEPTEMBER 27, 6:00 - 7:15 p.m.
La bibliographie de Youngnesse
Event organized in collaboration with L'Euguélionne, librairie féministe
Host: Camille Toffoli, member of the collective of L'Euguélionne
Facebook event and more information
Bibliography
QUOTED TEXTS
Beauchamp, Marjolaine. 2010. Aux plexus. De l'écrou
Belcourt, Billy-Ray. 2017. This Wound is a World. Frontenac House Poetry
Bérubé, Pascale. A few Facebook status
Catelier, Maxime. 2012. Jeanne au coeur de mai. Selfpublished zine
Doucet, Julie. 2011. Le révolution. Zine published by L'atelier Graff
Gagnon, Madeleine. 1975. poélitique, Les herbes rouges no. 26
Gagnon, Sébastien B. 2012. Revolt and disgust and poems mostly written in english by an indépendantist. Éditions Rodrigol
Gaulin, Huguette. 1983. Lecture en vélocipède : poésie 1970-1971. Les herbes rouges
Gill, Marie-Andrée. 2015. Frayer. La peuplade
Gottlieb, Daphne. 2001. Why Things Burn. Soft Skull Press
Larouche, Jean-Sébastien. 2009. Avant qu'le char de mon corps se mette à capoter. Poèmes 1992-1999. De l'écrou
Les panthères rouges. 2016. Guédailles. Selfpublished zine
Monette, Hélène, Daphné B. et al. 2017. le coeur-réflexe / Montréal brûle-t-elle? Possibles éditions
Pico, Tommy. 2016. Irl. Birds Llc.
Pizarnik, Alejandra. 2014. Arbre de Diane. Ypfilon éditeur
Riendeau, Emmanuelle. 2018. Desinhibée. De l'écrou
Sidetracks Collective. There Is a Violence That Dominates. Selfpublished zine
Smith, Danez. 2014. [Insert] Boy, YesYes Books
Volut, Dorothée. 2008. Alphabet. Éric Pesty Éditeur
Whitehead, Joshua. 2017. Full-Metal Indigiqueer. Talonbooks

REFERENCES
Acker, Kathy. Blood and Guts in High School. Grove Press
B., Daphné. 2015. Bluetiful. De l'écrou
Dumont, Fabienne (dir.). 2013. Sorcières pourchassées, assumées, puissantes, queer. La maison populaire
Fahs, Breanne. 2014. Valerie Solanas: The Defiant Life of the Woman Who Wrote SCUM (And Shot Andy Warhol). The Feminist Press at CUNY
Federici, Sylvia. 2004. Caliban and the Witch: Women, the Body and Primitive Accumulation. Autonomedia
Fermaille: anthologie. 2013. Moult éditions
Halberstam, Jack. 2011. The Queer Art of Failure. Duke University Press
Khan-Cullors, Patrisse. 2018. When They Call You a Terrorist: A Black Lives Matter Memoir. St. Martin's Press
Kraus, Chris. 2017. After Kathy Acker: A Literary Biography. The MIT Press.
Labry, Manon. 2016. Riot grrrls : chronique d'une révolution punk féministe. La découverte
Muñoz, José Esteban. 2009. Cruising Utopia: The Then and There of Queer Futurity. New York University Press
O. St-Pierre, Thomas. 2018. Miley Cyrus et les malheureux du siècle. Documents
Queer Ultraviolence. 2013. Zine, available online: https://infokiosques.net/spip.php?article1021
Solanas, Valerie. 2006 [1967]. SCUM Manifesto. AK Press
Sollee, Kristen J. 2017. Witches, Sluts, Feminists: Conjuring the Sex Positive. ThreeL Media
Surprenant, Marie-Ève et Mylène Bigaouette (dir.). 2013. Les femmes changent la lutte: au coeur du printemps québécois. Remue-ménage
Wittig, Monique. 2007. La pensée straight. Amsterdam
Promotional campaign
Trailer director: Maude Arès
Graphic design and photography: Maude Arès + Samuel Gougoux
Performance photos: Keven Lee