performance
30 min
bilingual (en + fr)
November 5, 2016, 10 pm
Studio d'essai at Méduse, Quebec City, in the context of a creation residency at Productions Recto-Verso, Quebec City
director: Philippe Dumaine
with: Maude Arès, Mathieu Arsenault, Antoine Beaudoin Gentes, Danièle Simon
This performance is part of the corpus of Youngnesse (2018)
+ more details
projets hybris invites the people of Quebec City to a half-hour performance that showcases the work they created during a week long residency at Productions Recto-Verso. This residency followed Youngnesse, an interdisciplinary creation first presented in Montreal at OFFTA festival in June 2016. Rather than repeating the same show, the group set out to explore new ideas and establish a dialogue with the previous incarnation of the project.
This event was an opportunity for the Quebec City public to learn about the work of projets hybris in a casual setting.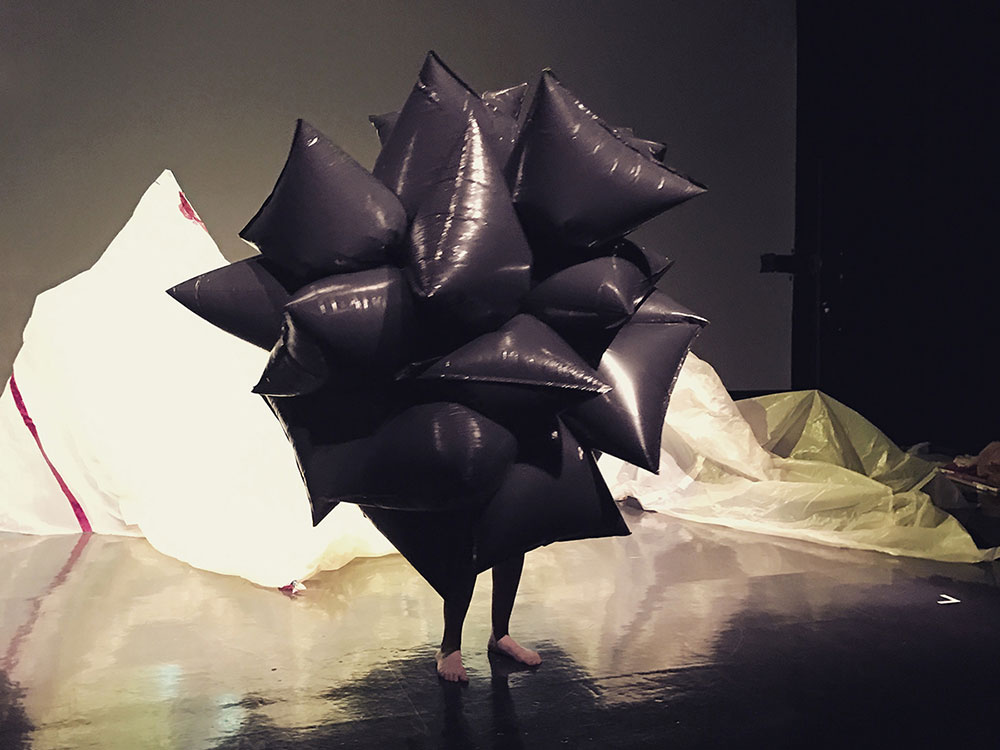 Performance photos: Philippe Dumaine, Marilou Craft
Produced by projets hybris, Youngnessession.01 was created in the context of a residency at Productions Recto-Verso, Quebec City, and follows Youngnesse presented at OFFTA 2016.