director + costumes: Philippe Dumaine
script: Ingmar Bergman
set + lights: Andréane Bernard
with: Luc Chandonnet, Marie-Ève de Courcy, Danièle Simon
projets hybris presents Persona, an adaptation of Ingmar Bergman's masterpiece of the same title. Two women: an actress and a nurse. The former has ceased to speak and the other fills the gaps. On an isolated island, as time goes by, the boundaries of reality become porous, truths become slippery, certainties disintegrate and the limits between characters dissolve.
Through the stories of these two women, Persona investigates the instability of identities in the contemporary world. The construction of the self is here envisioned as a process, always evolving and continuously being shaped through the eyes of others. The performers never completely hide behind their characters, thus their presence on stage always remains complex and stratified.
The result is a show constantly redefining itself. By closely addressing rhythm and space, projets hybris seeks to create a galvanising performance and establish a contract with the audience steering them away from the comfort of traditional theatre. The performance activates the audience's senses, rending the public deeply invested in the actions of the performers.
Underlying Bergman's script is a profound reflexion on cinema, its codes and its tools. projets hybris follows in the Swedish director's footsteps by creating a show that interrogates its own structures. As a transposition, projet hybris' take on Persona warps theatre, its expectations, its beliefs, and attempts to emancipate its performance.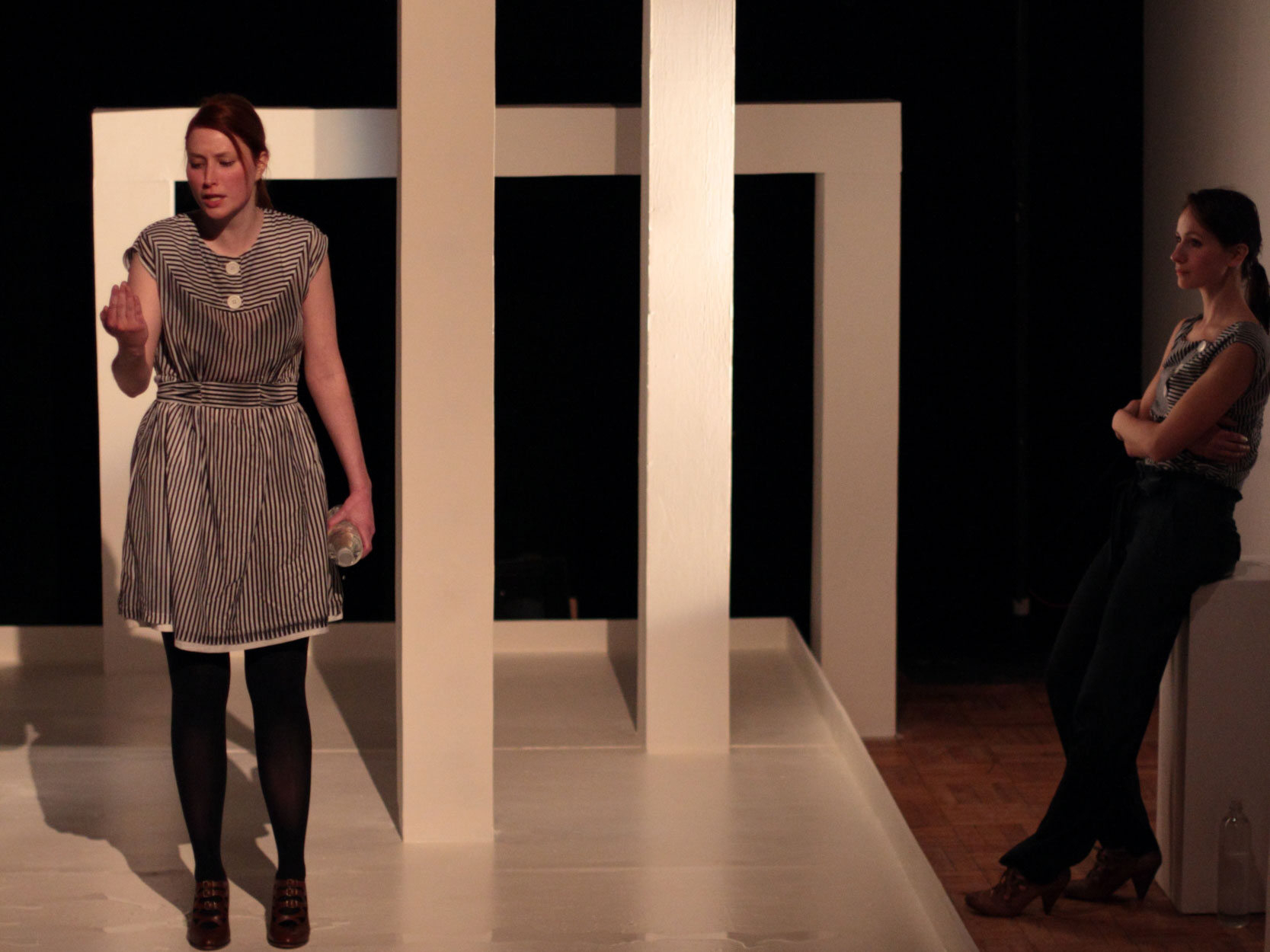 Persona is produced by projets hybris
Promotional campaign
trailer directors : Ismaël Auray, Maxime Brouillet, Antoine Pommet (as part of the Négatifs de Persona event)
photo: Antoine Pommet
graphic design: Philippe Dumaine