i await the devil's coming
solo
52 min
bilingual (en + fr)
by Philippe Dumaine + Danièle Simon
with Danièle Simon
i await the devil's coming follows various leads built around Mary MacLane's 1902 autobiography of the same title. A dive into the workings of a sulphurous, feminist, illuminated mind, i await the devil's coming explores the nascent desire, the solitude of a gray dawn, the troubles of a restless identity. While in the distance a red red line appears, and a smell of mint hangs, Mary MacLane longs for the devil that never comes.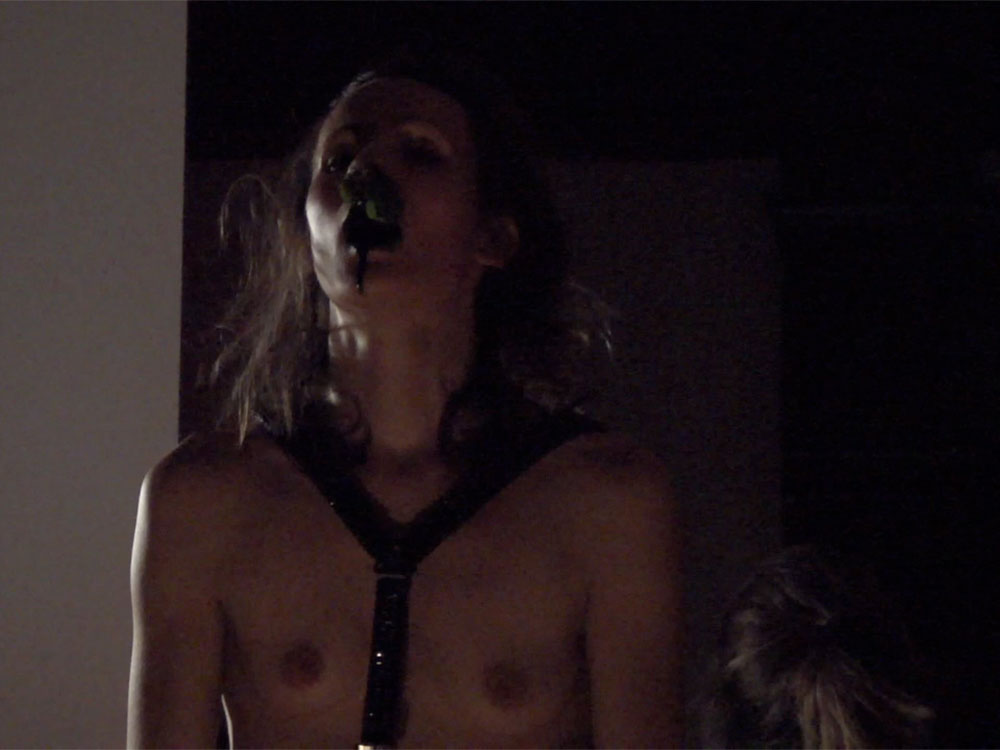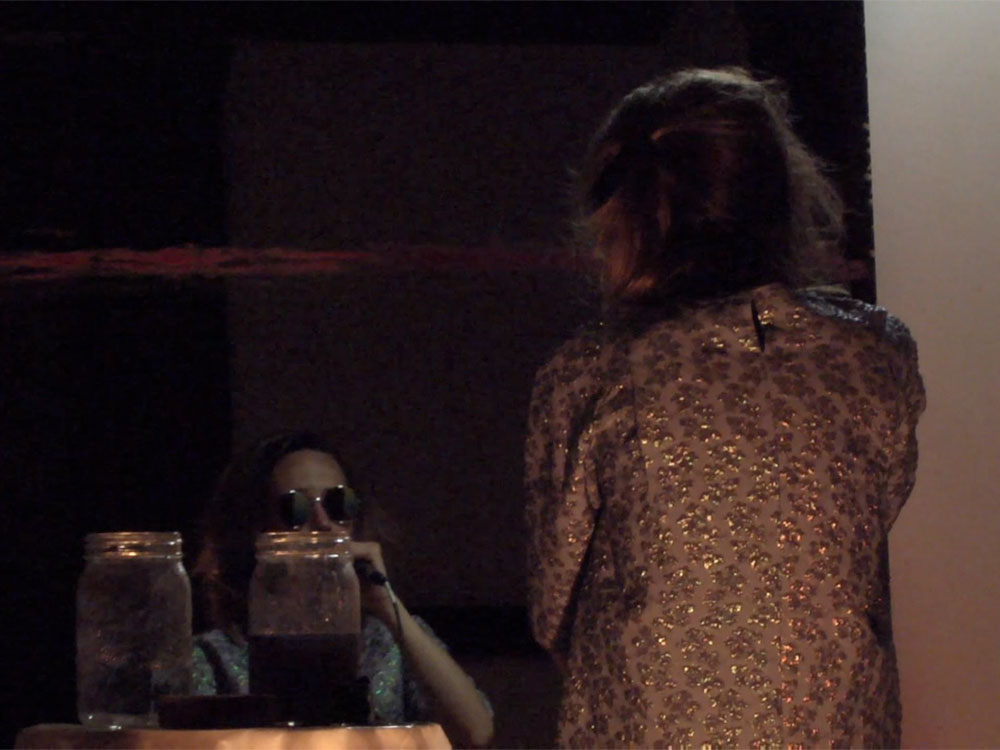 Body Politic
Nic Green (GLA)
projets hybris (MTL)
Helen Simard (MTL)
Mele Broomes (GLA)
Simon Portigal (MTL)

Event organized by OFFTA (Montreal) and //BUZZCUT// (Glasgow)
Five artists and performers from Montreal and Glasgow will be offering an open tour of the Monument-National. A unique opportunity to explore this mythical venue in a festive setting where music and performing arts converge in immersive atmospheres!
Body Politic is presented as part of the Visite Libre series, co-presented by OFFTA and Monument-National. Designed by OFFTA in collaboration with Nick Anderson, Karl Taylor and Daisy Douglas.
Mediation activity
Danièle Simon, Philippe Dumaine and Mylène Bergeron took part in the dicsussion Canvassing Live Art organized by OFFTA and //BUZZCUT//, Saturday, June 3, at Monument-National.
Performance photos: Maxim Paré Fortin, Chloé Poirier Sauvé, Fanny Latreille (video stills)